Find our Games at the Following Locations!
Want to carry our games in your store? Contact Us!

Ninepipes Museum of Early Montana -
Charlo, MT
Named after Chief Joseph Ninepipes, a Bitterroot Salish Chief, Ninepipes Museum of Early Montana is nestled under the protection of the Mission Mountain Range. It contains a wealth of early photos, artifacts and antiques representing more than a century of life on the Flathead Indian Reservation and in Montana. The Museum is one of western Montana's finest treasures.
Great Gray Gifts -
Charlo, MT
Great Gray Gifts is a small gift shop located in the heart of the Mission Valley. We are located right next to Ninepipes Lodge and the Ninepipes Museum on highway 93. We also serve espresso!

The People's Center -
Pablo, MT
The People's Center is the place to experience the rich cultural heritage of the Salish, Pend d'Oreille and Kootenai tribes. The traditions and culture of our tribes have been passed down orally from generation to generation since time began. As our lifestyles change with time and technology, we continue to preserve and protect our heritage, history and culture. We invite you to explore the artifacts and exhibits, and to hear the stories of our people in their own voices. We also invite you to participate in our cultural activities, our celebrations, known as pow-wows, and other events reflecting the Tribes.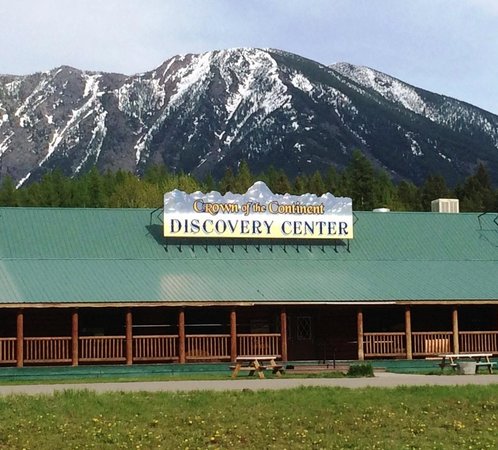 Crown of the Continent Discovery Center -
West Glacier, MT
Glacier Park Trading Company -
East Glacier, MT
A general store serving the Glacier Community with groceries, gifts, goodies, gear, books and wine since 1910.
One of our favorite places! Stop in and pick up the Glacier Park History Game, Cards Against Colonialism or one of our other games!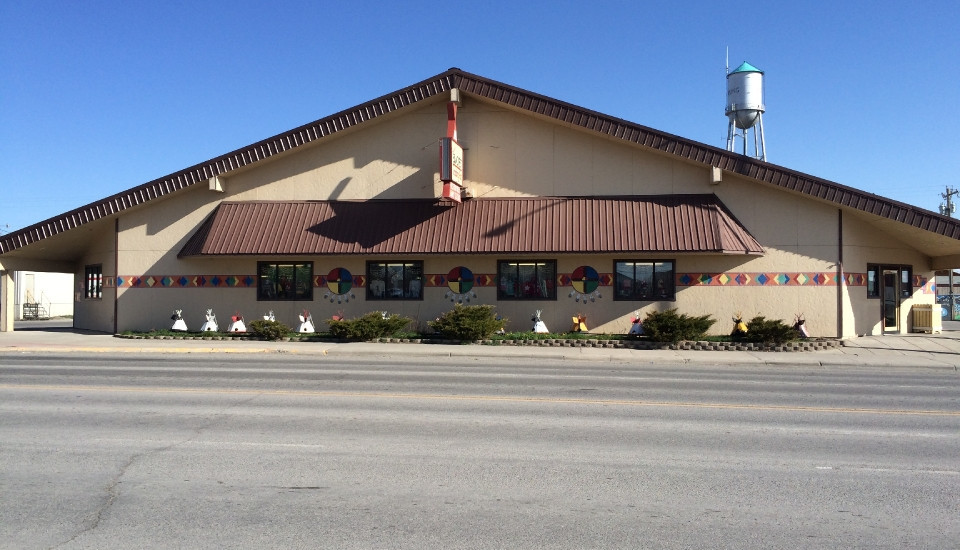 Faught's Blackfeet Trading Post -
Browning, MT
The Blackfeet Trading Post , located in Browning, Montana, In addition to being a full service clothing store, we also offer specialty native made crafts, books, lotions, gifts, souvenirs and beading supplies. We are located directly on the Blackfeet Reservation and are 40 miles from Glacier National park.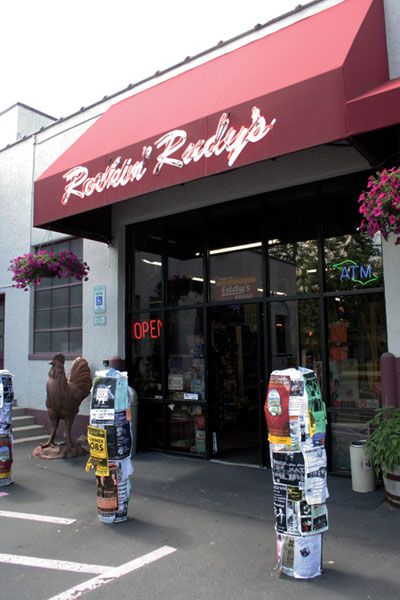 Rockin' Rudy's -
Missoula, MT
Starting up in 1982 on Higgins St. Rockin Rudys has grown from a small independent record shop to one of the go to stops for residents and visitors of Missoula to find the perfect gift for any occasion. Still infused with the love of music Rockin Rudys has one of the largest music selections in Montana of both audio CDs and vinyl. With a strong focus on our customers we strive to make your experience something you'll remember for years to come or at least till the next time you stop in. So stop by and get that perfect gift for your crazy aunt or audiophile uncle just don't forget to say hi to the store cat Saul! See you soon!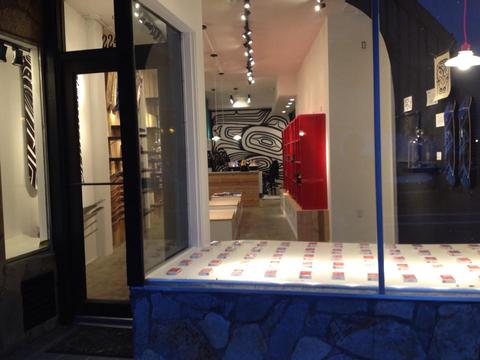 Trickster Company -
Juneau, AK
Trickster Company promotes innovative indigenous design. We focus on the Northwest Coast art and explore themes and issues in Native culture. We strive to represent a prestigious lineage of art in fresh and energetic ways as a celebration of Northwest Coast culture as it lives today.
Trickster Company was founded by siblings Rico and Crystal Worl. Their work explores living with traditional values today. He also is an active advocate of diversity in community and works to promote diversity in civic engagement.