Blackfeet Go Hunt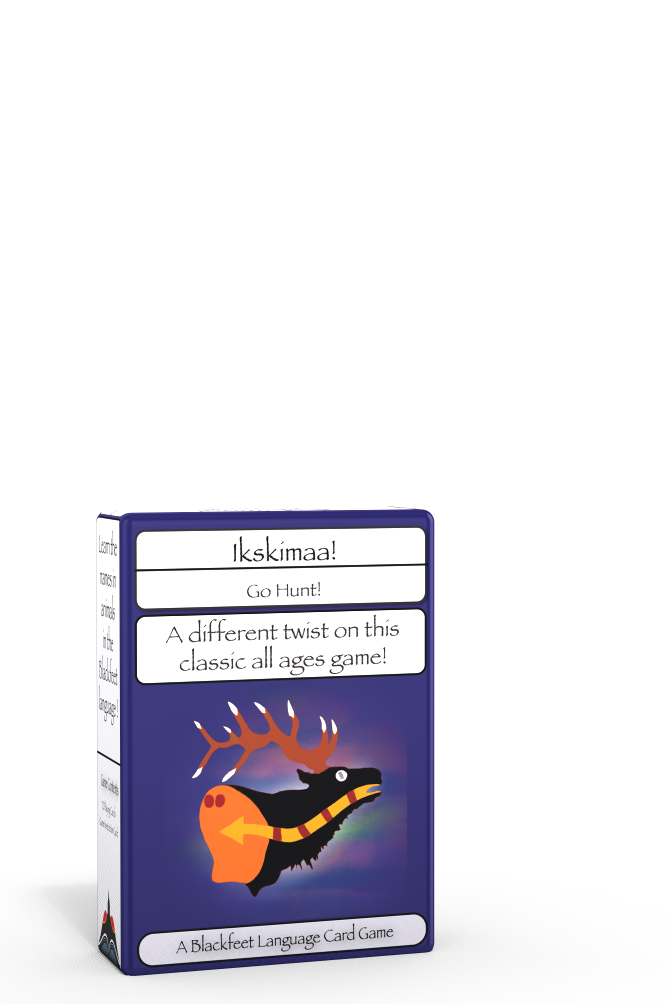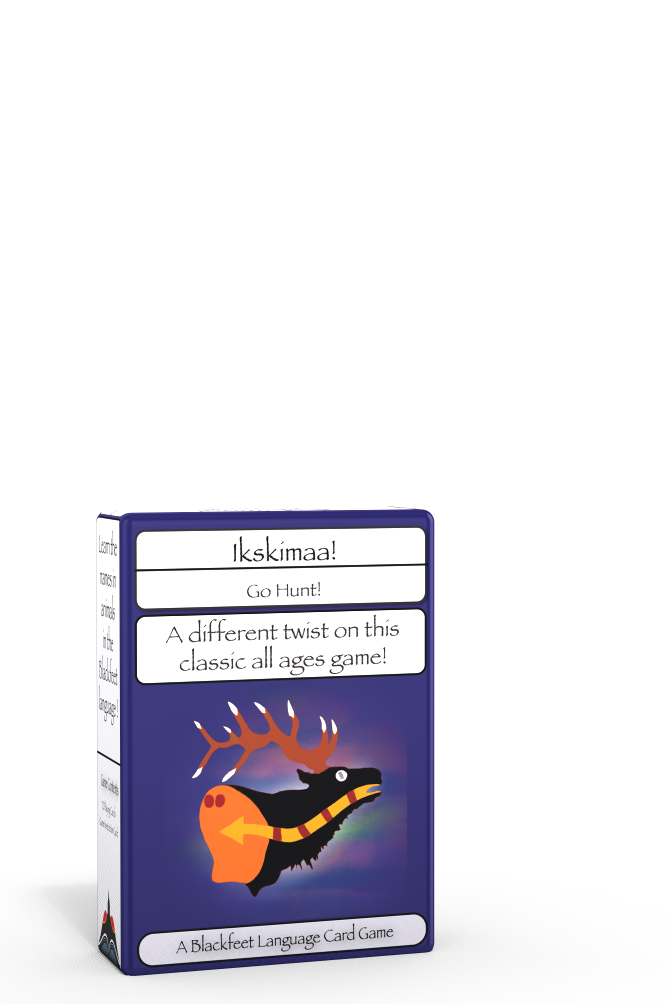 Blackfeet Go Hunt
A fresh take on Go Fish! Learn Blackfeet animal vocabulary while making the most pairs.
-Two to Six Players
-For ages 3 and up
-Speaker level : Beginner
-Early Learner Accessible.
Travel Editions are the size of a deck of playing cards and include 75-100 cards and a instruction card.