The Subarctic Regional Indigenous History Game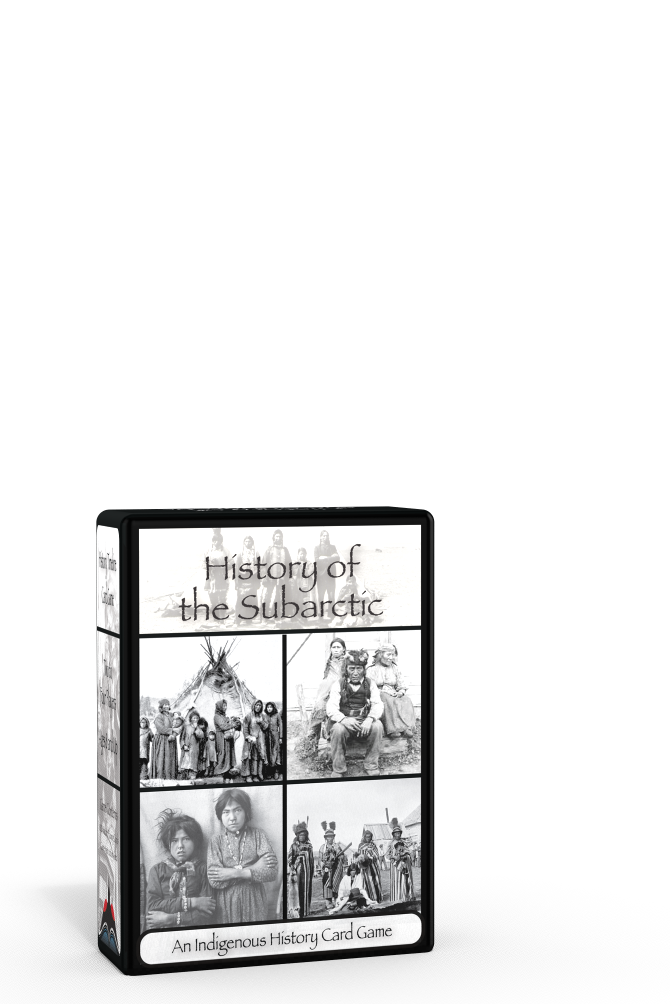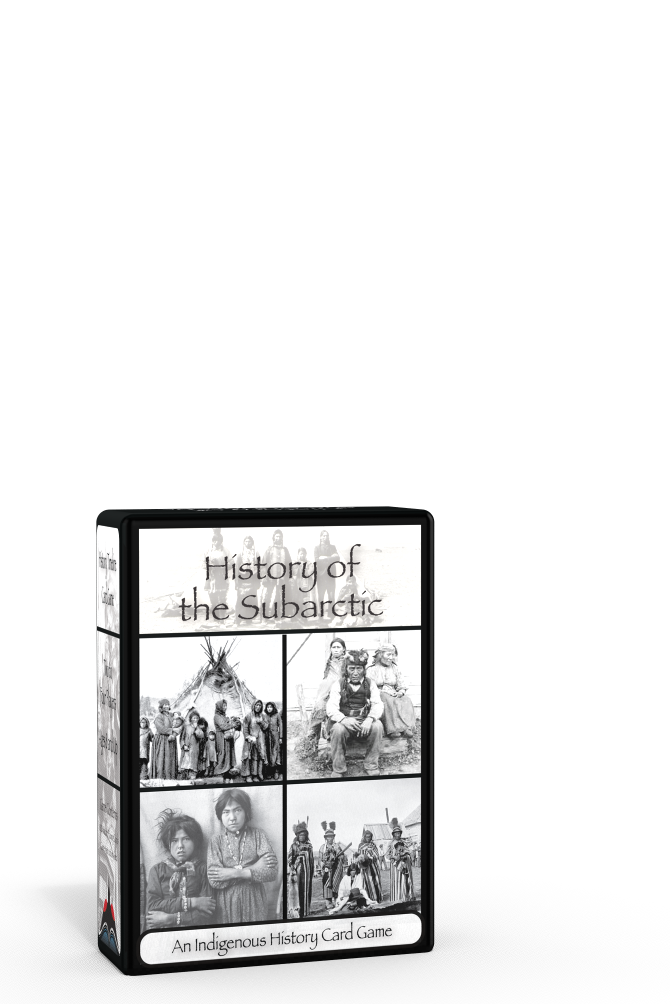 The Subarctic Regional Indigenous History Game
Learn while you play this timeline-based card game that details the history of the Indigenous People of the Subarctic from the Indigenous perspective. It can be played by 2-8 people and is suitable for ages 8 and above.
Education Edition includes a study guide, references, extended and instructions and may include more cards.
Travel Edition is the size of a deck of playing cards and includes 75-100 cards and a instruction card.